Thanks so much for visiting newtritionny.com and reading my blog (which I spend many hours writing and endlessly researching). Should you decide to purchase something by clicking on one of my affiliate links, I want to thank you and express how much I appreciate your support.
Although many of the links on this site are for purely informational purposes, nutritionny.com does earn a small commission on some of these links. Despite this, please know that my thoughts and opinions are my own and not of those of any sponsor or advertiser. Please continue to read if you'd like more detail on why I recommend certain brands and products, what happens every time you click on one of my associate links, or with which companies I have an affiliate relationship.
Affiliate Disclosure
In compliance with FTC guidelines, please assume the following about links and posts on this site:
Some of the links on newtritionny.com are affiliate links which receive a small commission from sales of certain items. However, this does not change the price for you. The price remains the same whether you buy the product straight from the vendor or through my link. In fact, I try to do the legwork for you and seek out the lowest prices available, so I hope that you feel I have earned my small commission by providing you with great information, as well as a link to purchase a product that is really good for you at the best possible price.

Unless otherwise noted, all product reviews are of items I have purchased and used myself. I am not paid or compensated in any way by any company to promote their goods or services. I feel that this is an important policy, as I want to make sure that all my reviews are objective, unbiased and for products that I personally love and support enough to purchase for myself and my family. I have (and would) recommend these products without having access to an affiliate link.
My first priority is always to provide you with resources that will help you create positive changes in your and your family's life. This means that I will only ever link to products or resources (affiliate or otherwise) that fit within this objective.
Affliate Relationships: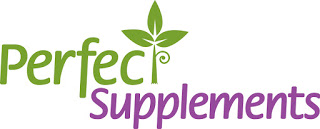 Perfect Supplements is my favorite online purveyor of high quality, all natural, superfood supplements. They carry some brands that Amazon does not (such as their fantastic line of private label products) and sometimes boast better prices. Not only do they have all the natural products I buy in one place, but orders over $99 ship FREE within the continental USA.

Did you know the average American woman uses more than 12,000 tampons in her lifetime? That's a lot of up-close-and-personal time to spend with a product. Have you ever wondered what these products are really made of? Big companies that sell traditional period products are not required by the government to disclose their full ingredient list. You have a right to ask what is in your products.

Tampons and pads should be free of dioxins, pesticides and toxins – period.
The Organic Project was founded to bring awareness to the overwhelming benefits of organic period products and how a small change can impact the world. TOP products are crafted with 100% organic cotton and are 100% biodegradable.
The Organic Project also believes that every woman should have access to her feminine needs and donate tampons, pads and liners to those in need.
ProLon Fast Mimicking Diet (FMD) is the culmination of 20 years and $36 million of research. It is the first and only meal program that has gone through clinical trials at the University of Southern California and been patented for its anti-aging effects.
This 5-day meal program provides scientifically researched micro- and macro-nutrients in precise quantities and combinations that nourish you, but are not recognized as food by your body and therefore mimics a fasting state!
Here are just some of the benefits:
- Fat Focused Weight Loss: Fastest way to lose fat (especially belly fat) while protecting lean body mass.
- Enhance Cellular Renewal: Trigger stem cell-based regeneration and autophagy, (the clean up of aging & damaged cells) & promote stem cell-based renewal.
- Metabolic Health: Maintain healthy levels of blood glucose, cholesterol and blood pressure, as well as markers of inflammation for overall wellness.
- Enhance Performance: Feel greater focus, clarity and energy, through the benefits of a leaner body.
Naked Nutrition's protein powders are the only protein powder I recommend because they make the best quality, most natural that I have found to date. They also contain the fewest ingredients, which means no additives, preservatives, artificial flavors, or any chemicals that are diametrically opposed to my nutrition philosophy.

I decided to become a consultant with BeautyCounter because I am passionate about their mission and commitment to get safer beauty products into the hands of everyone, and to change the way our country regulates the ingredients that go into our skincare and beauty products.
Beautycounter's Never List™ is made up of more than 1,500 questionable or harmful chemicals that are never used as ingredients in their products. This includes the over 1,400 chemicals banned or restricted in personal care products by the European Union (the US bans only 30!), plus additional chemicals screened by Beautycounter and found to be of concern.
But best of all, Beautycounter's personal care, skincare, and cosmetic products are super high end and make me look and feel beautiful. I use them myself and list my favorites (and only the ones I personally use for me and my family) in the Beauty and Personal Care portion of My Shop.
While I am not compensated as a partner to post about Beautycounter or their products, I do receive commission for any products purchased through my site (please note that your price remains the same whether you buy by clicking on my links or otherwise). As with any of the products and brands I recommend, I truly love the brand, their mission, and their products.
Click HERE to read more about why I chose to partner with Beautycounter.